In this post,find a list of scams and more so online scams in Kenya.
I will bring to light the scammers that are currently "terrorising" unaware and desperate kenyans who are looking to make ends meet by getting a job,making an investment,growing their business et al.
Most kenyans have fallen prey to these online scammers who are always looking to earn some good cash on the basis of pure dishonesty.These scammers maybe an individual,a group of people or even a company.
A scam maybe defined as an illegal activity or plan aimed at making money by tricking people or by using dishonest means.In this case,it is kenyan people that are being tricked and it is becoming a menace.
Scammers are always looking for new smarter ways to make money via scamming people everyday.These scammers maybe online , or offline.So, no one should say that they cannot be scammed,you just need to be alert and careful at all times.Most of these scammers ask for some money as deposit before a particular service is offered to you.All that said, let us see the list of the top scams to beware of in 2020.
Below is a List Of Scams To Beware of in Kenya[2021].
Job Scams
Online quick-money Scams
Online Dating Scams
Lottery Scams
KPLC tokens &Airtime Scams
1.Job Scams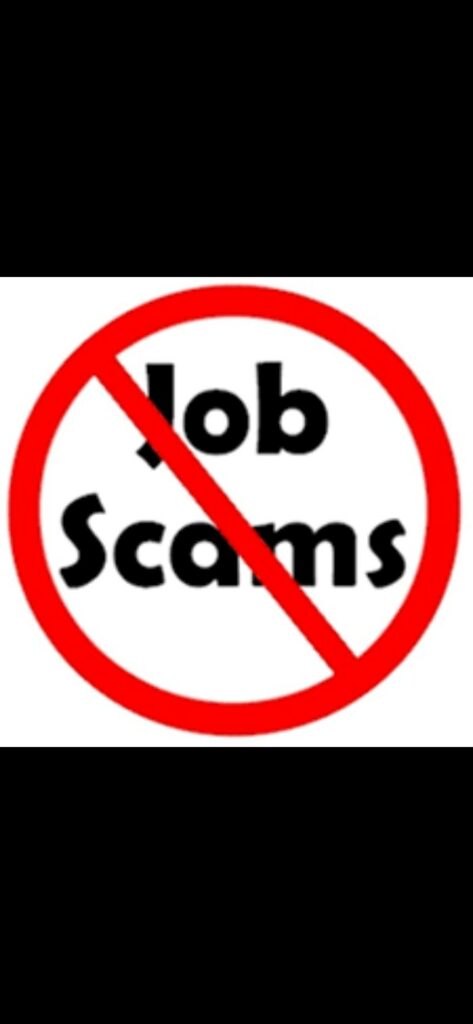 Job scams are the most common scams and they are so because most kenyans are unemployed and desperate.Infact,according to Trading economics, the unemployment rate in Kenya is at 9.30 percent.
These job scams require you to pay a certain fee inorder to be selected and that is where many people fall victim.
An example of these job scams is the (Milk packagers &transporters needed) job scam.They use posters written in black and white sometimes coloured and stick them to electric posts or any other points.
When you contact them they will tell you alot about their job but the key thing ,is that they will want you to pay a certain fee for your registration with all items you are required to have for the job included in the registration fee.If you send them cash ,they will switch off their phone and it will dawn to you that you have been scammed.Also, they may tell you to come for an interview when you go they rob you and may harm you.Stay alert!!
2.Online Scams
These online scams as said are quick money-makers.This is what has compelled many young people including university and college students to join these platforms.Young people are the most vulnerable because they are looking for ways to make easy money and quickly.An example is this below:
I'm willing and ready to share how to make an extra 5,000 – 10,000+ weekly using your phone/laptop… Just ask me "How"
These statement or a related one is common on Facebook and other social media.In general, someone wants to show you how to earn from 5k to 10k a day just using your smartphone.The question is ,how come they can't do it alone and earn themselves?That rings a bell already.
It is too good to be true and in general, it involves you paying a lot of cash to join and your job will be to look for people to join you by paying the same big amount and be under you.(I call it a lot of cash because it's enough money to start a small business.)This creates a pyramid scheme.
A pyramid scheme is a method of earning where you can recruit someone under you and he/she recruits others and you end up earning some cash from the one directly below you and the others below them.
So,this sounds easy but in real sense its really hard if you're looking to make a decent living daily.The more you recruit the more you earn but to successfully recruit someone, you have to convince that person to pay the same amount to paid to join.
This is a hard task indeed and what's worse is when you successfully recruit someone, you won't get any profit but a big loss.So,to get the money you paid to join, can take a really longtime.That time may even not come.
These online scams have been linked to companies like Alliance In Motion Global(AIM Global).This is a company that promises a lot of cash in mere weeks.Read more about AIM Global
Global Internet Fortunes was also linked with these online scams but i think lately they have cleared their name.Other companies linked with these online scams include:
These companies follow a pyramid scheme.There are many others though these are the most popular.Beware!!
3.Online Dating scams
Personally,i don't believe in online dating.Well,that's my opinion and you are free to think otherwise.However,online dating is basically meeting a lover and building a relationship online without even meeting in person.
This itself sounds illogical and kinda weird.However,there are still a number of kenyans who flood online dating sites looking for "love".These people end up meeting cons who use attractive profiles to lure kenyans.You may start building a relationship with the person you meet online,then after building trust ,they start asking you for a favour to help them off-set a certain emergency bill.Off-setting the bill requires money and if you offer to help them, they are gone and the relationship is over all of a sudden.Beware!!
On the other hand,the online dating site may prompt you to pay a fee inorder to hook-up with the potential lover.The potential lover is online waiting for you to access them and seems ready to hook-up really quick.Once you pay to access , the potential lover suddenly vanishes and you are redirected from that site to another site maybe an ecommerce site lol!!Beware!!
Tweet to Share

Tweet
4.Lottery and fixed matches scams.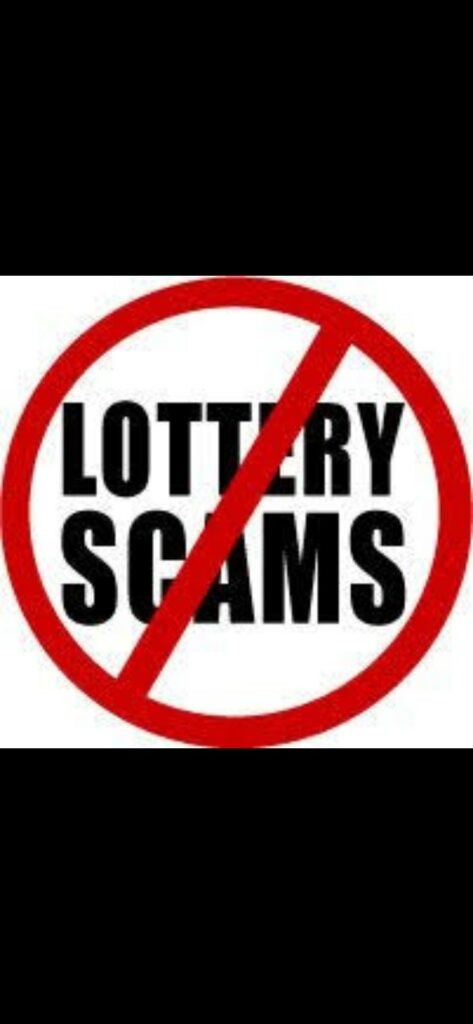 Lottery scams are very many from lottery scams at Nairobi streets to lottery scams via messages sent daily to our phones.The former, is a common trap for unsuspecting people especially those new to Nairobi.You may be walking in town and find people surrounding a man doing some lottery and promising quick winnings.When you see this, just ignore and mind your own business, because these are scammers who cheat and pretend to win to impress you yet they are in the same group.This is how it works;there is the main leader who acts as the owner of the lottery game at the forefront. He or she shouts calling on unsuspecting people to join.He or she is surrounded by a group of at least 5 people.These 5 people look like strangers but are part of the game. Their job is to play the game in order to attract attention from outsiders passing by.Once they attract you ,they play the game in turns and win in every turn.When they are done they ask you to try your luck since it's your turn.You lose your first bit of cash when you do so.If you keep on trying then you will lose a lot of cash and you will go home regretting. Please Beware!!
Other scammers may call or send you a text that you have won a trip or some cash from a lottery that maybe even airing on live TV.The problem is when they start to ask you to pay a certain fee inorder to receive your award.Do not send any cash when implored to do so.If you had won anything, they would have awarded you without you paying a cent.Stay alert!!
Likewise ,fixed matches no longer exist and if they do,the players involved do it as a secret because it is illegal.Players are not supposed to fix matches neither are match officials and organisers.This may lead to heavy consequences if caught including a long jail term or a complete ban from involvement in football.So, do not be scammed into buying a ticket for a fixed match online.These scammers are really clever,they use the best possible ways to make you believe that they are legit.Infact,most scammers use photos of their betting accounts displaying huge amounts of cash that has been won recently.Actually,the photos are always edited to look as if they are loaded with a lot of cash,so that you may believe and accept.Incase you purchase a ticket containing the so called fixed odds,you will realise that the prediction was wrong and the person you sourced from will never pay you back.They may go ahead and block you and use other numbers to continue conning others.Stay alert!!
5.Whatsapp Scams:KPLC Tokens & Airtime Scams
If you have not experienced yet,then its possible you will experience of these scams.The fraudsters have flooded many online business platforms like Whatsapp groups and Facebook buy and sell groups.Many people have been tricked into purchasing tokens and end up losing their money.The scammers also offer attractive offers on airtime from Safaricom and Airtel to lure you into buying.No matter how broke you are do not be tricked into buying these cheap tokens and airtime.You will end up losing your only cash.I would also advice you to ask around about the legitimacy of anything online before injecting your cash.Be careful stay alert!!
After doing my research i found these three people who are scamming people with fake tokens and airtime deals.
Mesh(WhatsApp name): 0701446937.
Augustine(WhatsApp name): 0799431654.
Evans(WhatsApp name): 0701949183.
These three people allegedly work together according to a victim i consulted on this issue.He said that he contacted Evans one of the scammers and he sent him money via Mpesa only to be blocked by him later.I contacted Evans seeking Safaricom bundles but asked him why he was been flagged as a "thief".He never replied meaning the allegations against him were valid.The victim complained via posting on the group to no avail.That's why i I decided i need to publish this to alert Kenyans.
These are just but a few of the scams that exist in Kenya.The important thing to remember is to not send any cash to any individual or company unless you have verified that they are trustworthy.
Beware,stay alert and do not be scammmed.
For any queries ,correction or recommendation ,comment below, we'll get back to you as soon as possible.
This website is run by donations from you.By donating you support this writer in delivering great information to you and others.Thanks in advance.