Top 10 List Of Best Smartphones Under 30K In Kenya[2021]
Which are the best smartphones under 30k in Kenya 2021?
Well in this post,I have compiled a list of the top 10 best smartphones under 30k in Kenya any man or woman would go for without doubt.
These smartphones have all that anyone is looking for in a smartphone at a budget of 30k and below. The smartphones have stunning specifications like a minimum of 64GB+4GB RAM, an average of 6.3″ screen sizes,4000mAh non-removable battery and an operating system of Android 9.0 and Android 10.0.
These best smartphones can be bought any where in Nairobi CBD as well as other locations in Kenya where legit retailers are found.You can also order online at online ecommerce shops like Jumia Kenya and Kilimall Kenya as well as Masoko by Safaricom.
When you order on Jumia, your smartphone will be delivered to your doorstep in no time. For online shops outside the country, you can purchase at Alibaba,eBay and Amazon just to mention a few. You will find brands like Samsung, Huawei, Infinix, Tecno and Xiaomi.
Looking for the best smartphones in Kenya but under 20k or under 10k?Checkout our list on the best smartphones under 20k and under 10k in Kenya below.
Below is a list of the best smartphones under 30k In Kenya[2021]
Huawei P30 Lite
Samsung Galaxy S8
Huawei Y9 Prime
XIAOMI Mi 9 Lite
Samsung Galaxy A50
Samsung Galaxy A30s
XIAOMI Redmi Note 8 Pro
Tecno Phantom 9
Infinix Note 6
Samsung Galaxy A51
1.Huawei P30 Lite 128GB+6GB RAM.
Specifications
Brand:Huawei
Jumia Price:ksh.26,998
Display:6.5 inches LCD Capacitive screen.
Memory:Internal 128GB,6GB RAM up-to 512 GB,micro SD card slot.
Camera:Selfie:32MP single camera,Main:triple 24MP,8MP,2MP cameras.
Operating System:Android 9.0 pie
Battery:Non-removable Li-Po 3340mAh battery.
Fingerprint:Yes(rear-mounted)
2.Samsung Galaxy S8, 5.8″, 4 GB + 64 GB, (Single SIM)
Specifications
Brand:Samsung
Jumia Price:ksh.24,990
Display:5.8 inches AMOLED screen.
Memory:Internal 64GB,4GB RAM up-to 256 GB,micro SD card slot.
Camera:Selfie:8MP single camera,Main:12MP
Operating System:Android 7.0
Battery:Non-removable Li-Ion 3000mAh battery.
Fingerprint:Yes(rear-mounted)
3.Huawei Y9 Prime, 6.59″, 128GB+ 4GB (Dual SIM)
Specifications
Brand:Huawei
Jumia Price:ksh.23,799
Display:6.59 inches LCD Capacitive screen.
Memory:Internal 128GB,4GB RAM,micro SD card slot.
Camera:Selfie:16MP single camera,Main:triple 16MP,8MP,2MP cameras.
Operating System:Android 9.0.
Battery:Non-removable Li-Po 4000mAh battery.
Fingerprint:Yes(rear-mounted)
4.XIAOMI Mi 9 Lite 6.39" FHD+ 6 + 128GB 48MP NFC 4G Smartphone
Specifications
Brand:Xiaomi
Jumia Price:ksh.29,999
Display:6.39 inches FHD screen.
Memory:Internal 128GB,6GB RAM,micro SD card slot.
Camera:Selfie:32MP single camera,Main:triple 48MP,8MP,2MP cameras.
Operating System:Android 9.0.
Battery:Non-removable Li-Po 4030mAh battery.
Fingerprint:Yes(on-screen)
5.Samsung Galaxy A50, 6.4", 128GB + 4GB, Dual SIM
Specifications
Brand:Samsung
Jumia Price:ksh.29,999
Display:6.4 inches AMOLED screen.
Memory:Internal 128GB,6GB RAM up-to 512 GB,micro SD card slot.
Camera:Selfie:25MP single camera,Main:triple 25MP,8MP,5MP cameras.
Operating System:Android 9.0 pie
Battery:Non-removable Li-Po 4000mAh battery.
Fingerprint:Yes(on-screen)
6.Samsung Galaxy A30s, 6.4″, 64GB + 4GB (Dual SIM)
Specifications
Brand:Samsung
Jumia Price:ksh.21,899
Display:6.4 inches AMOLED screen.
Memory:Internal 64GB,4GB RAM up-to 512 GB,micro SD card slot.
Camera:Selfie:16MP single camera,Main:triple 25MP,8MP,5MP cameras.
Operating System:Android 9.0 pie
Battery:Non-removable Li-Po 4000mAh battery.
Fingerprint:Yes(rear-mounted)
7.XIAOMI Redmi Note 8 Pro, 64MP Camera, 6GB+64GB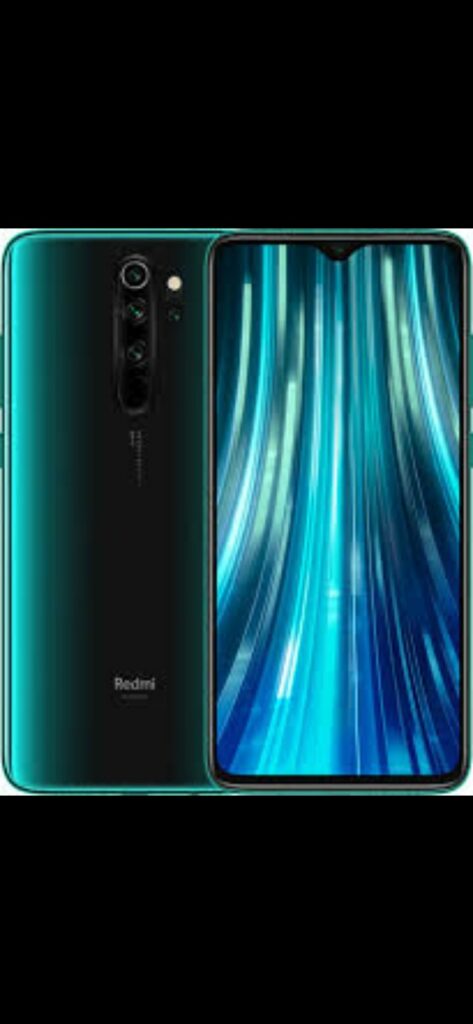 Specifications
Brand:Xiaomi
Jumia Price:ksh.24,399
Display:6.53 inches IPS Capacitive screen.
Memory:Internal 64GB,4GB RAM up-to 256 GB,TF card slot.
Camera:Selfie:20MP single camera,Main:Quad 64MP,8MP,2MP,2MP cameras.
Operating System:MIUI 10.0
Battery:Non-removable Li-Po 2500mAh battery.
Fingerprint:Yes(rear-mounted)
8.Tecno Phantom 9, 128GB + 6GB (Dual SIM), 6.4″FHD
Specifications
Brand:Tecno
Jumia Price:ksh.24,799
Display:6.4 inches FHD screen.
Memory:Internal 128GB,6GB RAM up-to 512 GB,micro SD card slot.
Camera:Selfie:32MP single camera,Main:triple 16MP,8MP,2MP cameras.
Operating System:Android 9.0 pie
Battery:Non-removable Li-Ion 3500mAh battery.
Fingerprint:Yes(under display)
9.Infinix Note 6 – 6″ – 64GB+4GB RAM,(Dual SIM) – Black + X-PEN
Specifications
Brand:Infinix
Jumia Price:ksh.20,999
Display:6.01 inches AMOLED Capacitive screen.
Memory:Internal 64GB,4GB RAM ,micro SD card slot.
Camera:Selfie:16MP single camera,Main:triple 16MP,8MP,2MP cameras.
Operating System:Android 9.0 pie.
Battery:Non-removable Li-Po 4000mAh battery.
Fingerprint:Yes(rear-mounted)
10.Samsung Galaxy A51, 6.5″, 4GB + 128GB (Dual SIM), Prism Crush Black
Specifications
Brand:Samsung
Jumia Price:ksh.29,370
Display:6.5 inches AMOLED Capacitive screen.
Memory:Internal 128GB,4GB RAM ,micro SD card slot up-to 1TB.
Camera:Selfie:16MP single camera,Main:Quad 48MP,12MP,5MP,5MP cameras.
Operating System: Android 10.0.
Battery:Non-removable Li-Po 4000mAh battery.
Fingerprint:Yes(under display)
That is our top 10 list of the best smartphones under 30k in Kenya as of January 2021