How to order on Amazon. Are you wondering how you can order online from Amazon and receive your product wherever you are? If so, you are in good company as I will take you a step-by-step process of how to order from Amazon and you will leave here a happy lad. I have included pictures in this article for you to get a better view of the steps taken when ordering from Amazon.com.Moreover, get to know how to order on Amazon without an account.
What is it?
A step by step process on how to order on Amazon. Amazon.com is the world's leading online marketplace founded by Jeff Bezos and its based in Seattle, USA. Other than ecommerce,Amazon.com also focuses on digital streaming, cloud computing and artificial intelligence. In this article, I will focus on the eCommerce side of Amazon.com. To read more about Amazon.com company as a whole go read here.
Key requirements for you to order on Amazon
You must have an Amazon account.

Q.How do you order from Amazon without an account? The only way to order from amazon without an account is to let someone who has an account order on your behalf. The other way is just to create a new account. If you do not know how to create an account at Amazon, check out this well-explained article and go ahead.

You need to have a working address that will be used by Amazon delivery agents when they deliver your order. If you do not have one, you can use someone else's so long as both of you are in agreement.
You must have a payment method to be able to order on amazon.
What payment methods does Amazon accept?
The following are the payment methods currently accepted by Amazon.
Visa (including the Amazon Rewards Visa Signature Card).
Amazon Store Card.
Amazon Credit Builder.
MasterCard/EuroCard.
Discover Network
American Express.
Diner's Club (U.S. billing addresses only).
JCB.
NYCE.
STAR.
China UnionPay (credit card only).
Visa, MasterCard, or American Express prepaid credit or gift cards.
Note: Amazon also allows you to change your payment method to a new payment method without having to make an order. To read more about amazon payment methods and how they work check out this help and service section on Amazon.com.
Now that you know the payment methods accepted by Amazon, its you know how to place an order.
Also Read: Easy Steps on How To order on Jumia in 2021
How To Order on Amazon
Step 1
Go to Amazon's website by clicking here or type amazon.com on your search engine. Amazon's website should look like the one below. If you are in a country that Amazon operates in like Amazon Japan, Amazon UK and Amazon India go to Google and type for instance Amazon Japan amazon.co.jp.
Step 2
Search for the item you want to order on the search bar. Likewise, to be more specific, use the categories button on the left-hand side of the search bar and select the category.
Step 3
You can just search for your item without specifying any category and keywords related to what you are searching for will pop up as you type. In my example below, I am looking for Man United away jersey 2021. Next, just hit Enter.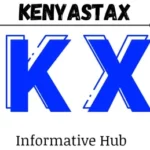 Step 4
Amazon's search engine will display various products that match what you have typed.
Step 5
Click on the exact product you are looking for and select the correct size if it is a type of clothing like the jersey in this example.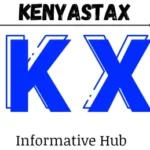 Step 6
Once you are satisfied with the quantity you need and the total price together with shipping and import costs, click "Add to Cart".
Step 7
On the next page, click "Proceed to checkout" to continue to the next page where you will need to fill in your shipping address.
Step 8
Next, fill in your shipping address. This is the address where Amazon will deliver your order. The shipping address takes a different format depending on the country you are ordering from. As for me, its Kenya so my shipping information takes the format below. Once you are done, click "Add Address".
Step 9
Next, choose your "Shipping Options" then click "Continue" as shown below.
Step 10
The next step is to select a payment method. If you are using a credit or debit card, click "Add Credit or Debit card".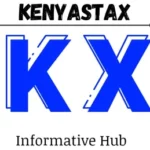 Step 11
Enter your Credit card or Debit card information then click " Add your card".
Step 12
Continue to the next page where you will review your order to confirm all details are correct. On this page, you have the option of making your order a gift using the "Gift Options" button.
Confirmation
Once satisfied with all the details about your order, click place order and congratulations you have successfully ordered from Amazon. Moreover, Amazon will send you an email confirmation of your order and you will receive another email once your item has been shipped.
Below, find some of the Community questions and answers(Q&A) I found on wikihow.com and other Frequently Asked Questions(FAQs) that might be helpful to you.
Community Q&A and FAQs
Can Amazon orders be placed by phone?

No. Amazon orders can't be placed by phone. Amazon can help walk you through placing an order, if you can do the work, but will never take the order through their phone conversations.

How does address line 1 differ from address line 2?

Line 1 is generally for your address. Line 2 is for additional info, such as apartment number or suite name. For example, if your address was "123 Sesame Street Suite ABC," line 1 would contain "123 Sesame St" and line 2 would contain "Suite ABC."

What are the payment methods from my phone?

Whatever payment methods you have on the Amazon website will be available on the phone. Usually your one-click method (if set up) will be the default and will almost always take precedence over other methods.

How do I pay cash for the desired product to buy?

You can't pay in cash. Amazon is an Internet-only company, and only transacts business with the major credit card companies. You can also send them a check or have the funds direct debited from a checking account with a bank routing number and account number.

Can I still pay if I don't have a visa card?

Yes! Amazon also accepts most major credit and debit cards; some orders also allow checks. If you don't have any of those, you can set up a gift card-like account that you can put money into.

When they say they have so many offers on a product, what does it mean? Can I bid on the product?

No. Amazon isn't an auction site. It is a commercial site where you search the product and purchase the product just like any other commercial shopping site online.

How do I order from Amazon Japan?
To order from Amazon Japan, go to Amazon Japan website via amazon.co.jp and select the items you want to order and follow the steps above. The difference comes in if you want to order from Amazon Japan and ship outside Japan.